This blog contains links to gift ideas for your convenience. Some are affiliate links, meaning if you purchase through that link I may earn credit at that store or a few pennies; however, links are provided solely for your convenience. The intention of this blog is to help inspire your gift giving or find items to add to your own wish list.
If you're like me, you are shopping early for Christmas this year and stockpiling gifts to ensure that supply chain issues don't interfere with Christmas magic. Shopping for adults is always the most difficult, especially when they don't update their Amazon wish lists before Thanksgiving. If you are shopping for Foster or Adoptive Parents for the holidays this year, maybe these ideas will help inspire you to find the right gift to communicate I see you and I value you and what you are doing. Or maybe you are a foster or adoptive parent looking for inspiration for your own wishlist; I hope you find something here that you love!
Online Course to Equip and Encourage
The Trauma Knowledge Master Class by Honestly Adoption is an excellent resource to equip and encourage parents in the tough work of trauma parenting. Mike and Kristin Berry put together wisdom from leading experts in trauma and development, and they deliver it in a way that is accessible and supportive of parents. This is a course that I often recommend. 
Clothing, Home Goods, and Other Gifts that Buy It Forward
Goods & Better is an online store that I love because every purchase at Goods & Better directly benefits a child entering foster care through their "buy it forward" program, which provides comfort, clothing, luggage, hygiene essentials, and/or baby bundles to foster children through a partnership with Foster the Family. You can buy a great gift that will also contribute to a case that is important to the foster or adoptive parent on your list. They have the softest hoodies I have ever tried, clothing for the entire family, jewelry, wall art, and more, all in designs that speak directly to the heart of foster and adoptive parents. Here is just a sneak peak at some of their ever updating collection.
Cultural Connection Gift Ideas
Families with a transcultural adoption, like international adoptions but some private and foster care adoptions as well, would not only appreciate but benefit from more cultural connections. As adoptive parents, we have to be the lead learner reading books written by and about our children's cultures and countries. We also need to make sure to provide representation, in the people we surround ourselves with but also in the items in our homes. 
Finding Artisans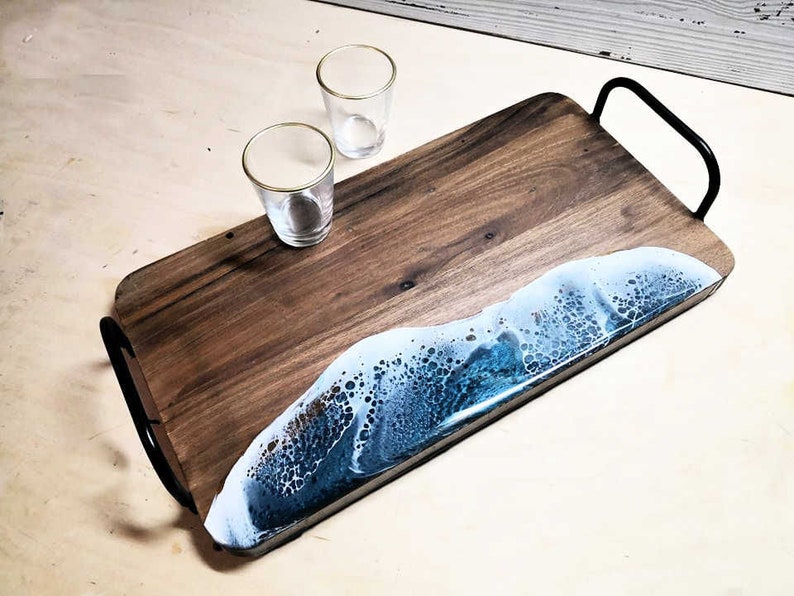 The internet has really opened up the availability of all kinds of items from clothing to home goods to art to food to accessories. Did you know you can filter Etsy for shops located in certain areas? My sister in law is Polish. I found an item she would have loved from anywhere, but it is extra special that it was made in Poland.
Also search for items by country name in the main search bar. While there aren't shops in Samoa, I have connected to some amazing Samoan artists located in the US. deTiare Creative has always been so kind to us. I love displaying her artwork in our home. TawshLav has a variety of items that can appeal to all ages. And I've been eyeing all the resin work by LilBrownGalShop… just to name a few! Other artists I've purchased from have their own online stores, so don't limit yourself just to the ease of Etsy. 
Food Goods
One independent store we love is The Koko Samoa. Australian-based, their purpose is to provide authentic Samoan Koko and other food items to those why are missing Samoa. As an adoptive parent through inter-country adoption, international shipping has to be built into my budget. The Koko Samoa is a family owned business with very helpful customer service. My son loves Keke Saiga and I love keeping Trinitario Bean Cacao Paste on hand for Koko Alaisa, but I've also enjoyed adding Cacao nibs to gelato etc. Use code BROOKE6039 to get 10% off
If you cannot find another source for food gifts, Yums Box can deliver each month or you can order specific snacks from Colombia, Russia, South Korea, Ukraine and more  that you can have delivered. 
Books
I think it is really important to read books written by authors from your child's culture. In some cases, you may want to preview them before your child reads them – just like you would for any book for content and potential triggers. In other cases, it will help you as a parent better understand the culture and your child's birth family. While this is helpful for openness in general and sharing information, for those of us navigating relationships in an open international adoption, it is essentials we can show up with as much compassion as possible. 
Fiction Books for Culture
One Samoan book I recommend is Scar of the Bamboo Leaf by Sieni A.M.
A book for parents to preview for teens would be Telesā (and the subsequent books in the series) by Lani Wendt Young.

 
NonFiction Books to Equip and Encourage
Another way to support a foster or adoptive parent's heart for their child and supporting them in the difficult work of trauma parenting, is through books that education or encourage. 
For more book ideas, check out my lists on Amazon
While it can sometimes be hard to pick out books for others, a subscription to Kindle Unlimited provides access to over 1 million ebooks and thousands of audiobooks.   
Don't forget to check out these other ideas: